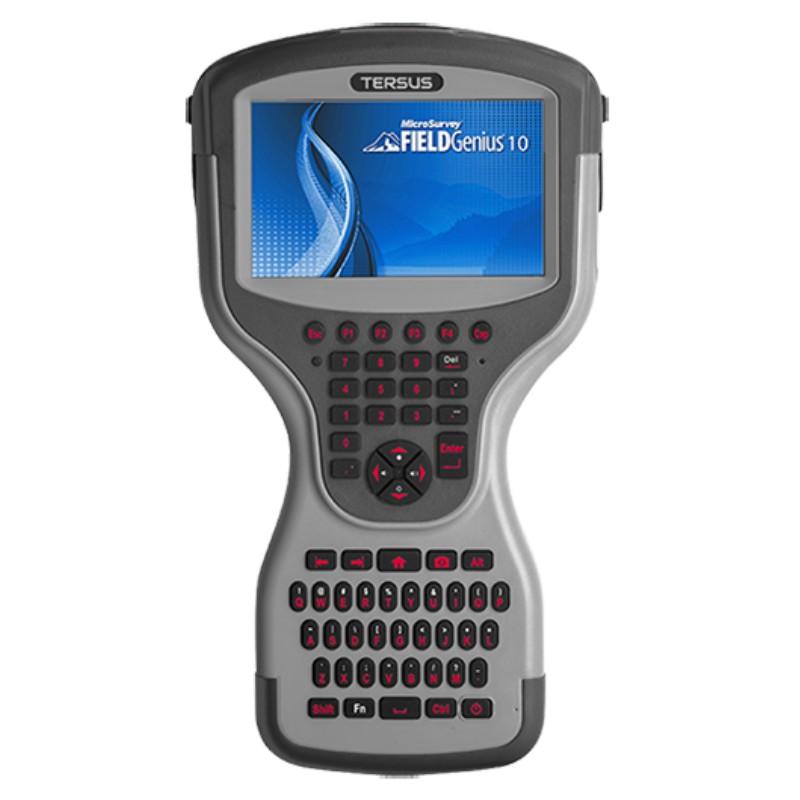 The Tersus TC30 Controller is a rugged controller with the design of 5'' touch screen and full keypad. Flexible interfaces such as Bluetooth, Wi-Fi, 3G/4G and DB9 serial port make it convenient to connect to GNSS receivers and transceive correction data.
Equipped with Windows Mobile operating system, it is perfect to use with MicroSurvey FieldGenius software and other field application software. With professional IP67-rated protection, it is robust and reliable in harsh operating environments.
Field Genius offers
Intuitive interface
Powerful road module
Code free connectivity
Easy data transfer
DTM,volumes and contours
Custom toolbars
and more....
We used corrections (RTCM3.2-MSM) via NTRIP from a base five kilometers away, and in VRS mode from a regional network. The inverses and checks with established coordinates all came in under two centimeters in both horizontal and vertical. I took another 60 shots on the 150-meter course, and the horizontal came in at 11 millimeters (0.04 feet) 2 sigma. This is is typically what I have seen with other high-end rovers, including the one I bought along that day....
Under various canopy densities, the Oscar Ultimate performed as good if not better than nearly every rover I've tried, including other late-model multi-constellation rovers.Then some real fun: a "multipath hell" mark directly underneath a powerline tower. It is only the third of any rover I've tried that fixed in that spot. It hit the value I'd established (by conventional methods) within three centimeters 3D.

Gavin Schrock PLS for xyHt. Contact us if you would like a copy of this article.