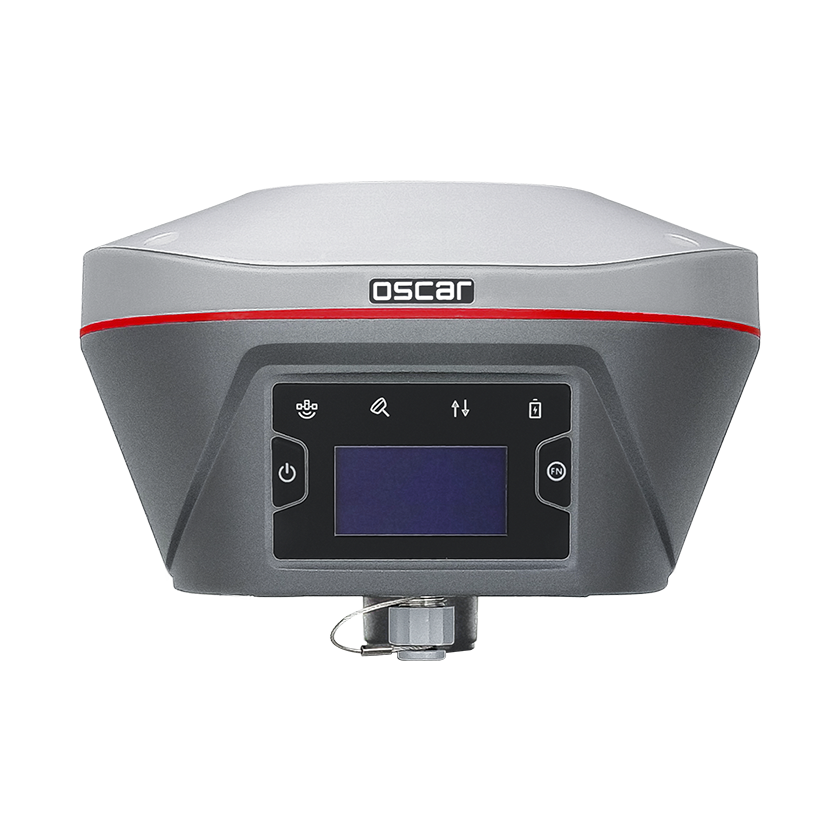 Oscar Ultimate GNSS receiver with non magnetic, calibration free IMU
provides excellent solutions in difficult environments, under canopy or next to buildings. CONTACT US to see it in action!
Empowered by a high precision inertial measurement unit (IMU) on Ultimate version, Oscar GNSS receiver from Tersus is a new generation of tilt compensation survey GNSS receiver. This kind of calibration-free tilt compensation is immune to magnetic disturbances. Oscar gives a surveyor unprecedented flexibility and efficiency - holding the survey pole upright is no longer necessary. With an internal high-performance multi-constellation and multi-frequency GNSS board, the Oscar GNSS Receiver can provide high accuracy and stable signal detection.
The built-in high-performance antenna can speed up the time to first fix (TTFF) and improve anti-jamming performance. With a Nano-SIM card inserted in Oscar, it can access Internet, transmit and receive correction data through 4G/WiFi network. The built-in UHF radio module supports long distance communication. The built-in large capacity battery is detachable and can display power level. Two hot swapable batteries support up to 16 hours of fieldwork in 4G/3G/2G network and Rover radio mode. Oscar can be easily configured with 1.54 inch interactive screen on Ultimate and Advanced versions. The rugged IP68 ratedhousing protects the equipment from harsh environments.
We used corrections (RTCM3.2-MSM) via NTRIP from a base five kilometers away, and in VRS mode from a regional network. The inverses and checks with established coordinates all came in under two centimeters in both horizontal and vertical. I took another 60 shots on the 150-meter course, and the horizontal came in at 11 millimeters (0.04 feet) 2 sigma. This is is typically what I have seen with other high-end rovers, including the one I bought along that day....
Under various canopy densities, the Oscar Ultimate performed as good if not better than nearly every rover I've tried, including other late-model multi-constellation rovers.Then some real fun: a "multipath hell" mark directly underneath a powerline tower. It is only the third of any rover I've tried that fixed in that spot. It hit the value I'd established (by conventional methods) within three centimeters 3D.

Gavin Schrock PLS for xyHt. Contact us if you would like a copy of this article.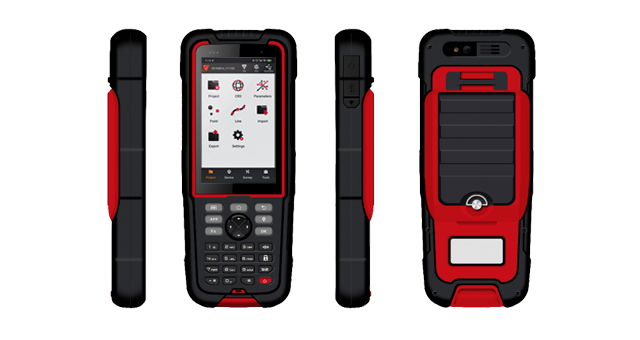 Pair Oscar with the TC20 Controller. The TC20 is a rugged smart phone with a 4.3'' touch screen and an alphanumerical keypad. Equipped with powerful processor, it is perfect to adapt with Tersus NUWA Survey software. With professional IP67 rating, it is robust and reliable for harsh operating conditions.